TAUKTAE: HITCH-PICHED CYCLONE HIT INDIA
Dr. Pooja Tomar
Content Writer @ Earth Root Foundation, New Delhi
(Published on: 08 June, 2021 @04 PM)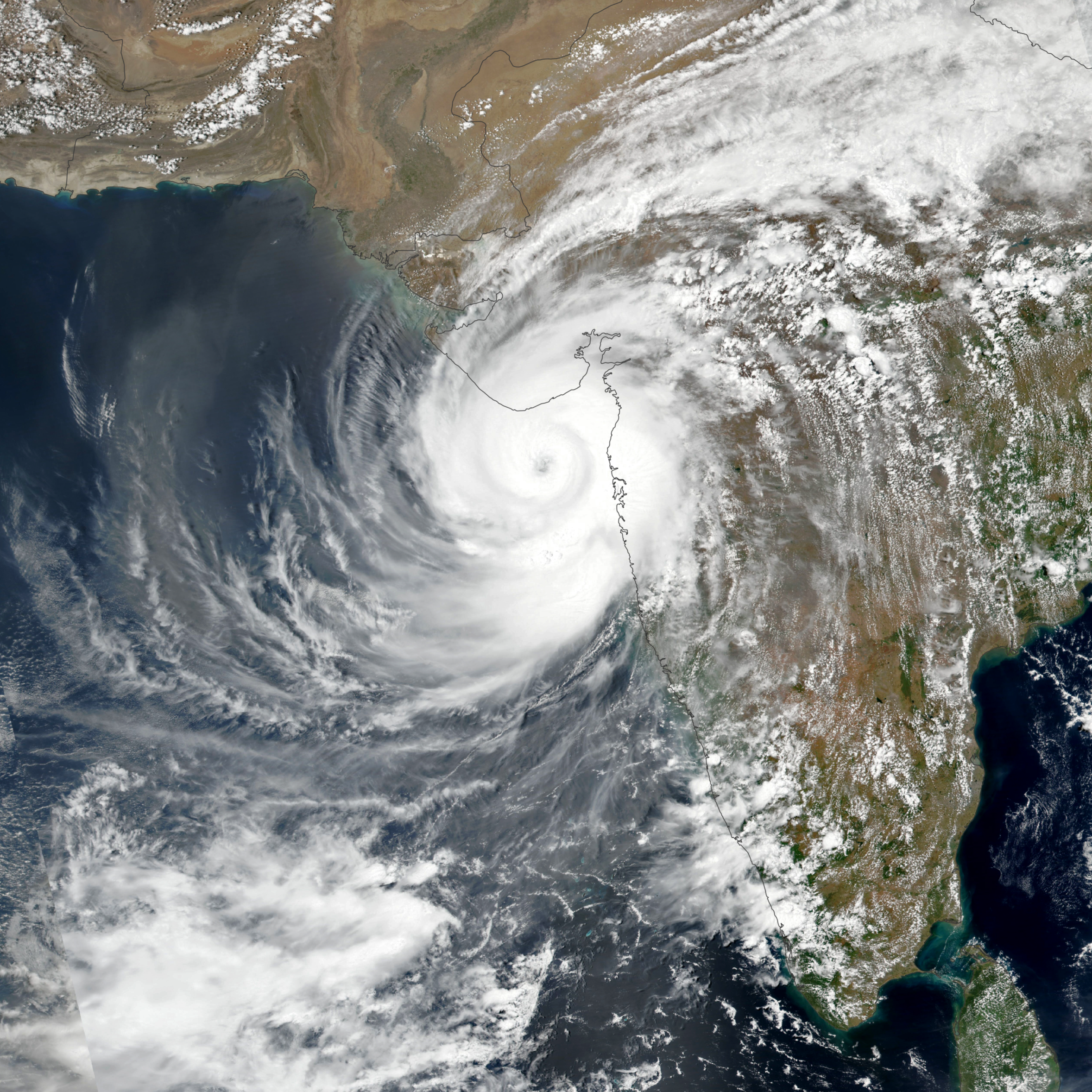 Cyclone Tauktae, named in Myanmar, means Gecko, a tropical cyclone that hit the Arabian Sea in May 2021. A tropical cyclone is an intense circular storm that originates over warm tropical oceans and is characterized by low atmospheric pressure, high winds, and heavy rain. Tauktae developed in the Arabian Sea and this is the fourth cyclone in consecutive years that has originated near India's west coast. Some scientists and studies claim the rapidly rising surface temperature of the Arabian Sea to be the cause of these cyclones.
Tauktae made landfall in India, May 2021, and was tagged to be an extremely severe cyclone. After causing heavy destruction in Karnataka, Kerala, Tamil Nadu, and Goa, Tauktae hovered over the state of Gujarat on 17th May at a wind speed of about 160km/hr. Strong winds and heavy rains damaged live-hood in coastal areas uprooting huts, houses, trees, and electricity poles. More than 200,000 people had to evacuate across various states. Given the current pandemic situation in India, the cyclone added further panic and chaos amongst people. Post cyclone, more than 90 people were reported to be dead, 220 rescued and about 26 people still missing.
After hitting Gujarat, the cyclone remnants brought heavy rain showers in several North and Northwest states including Delhi, Rajasthan, Uttar Pradesh, Himachal Pradesh, Uttarakhand on the 19th May. Delhi recorded 119.3 mm of rainfall, the highest 24-hour rain in May in 35 years, causing major water logging in various parts of the city. The rain brought down the day temperature to 23 degrees making it the coldest May of Delhi since 1951.