E-Waste Management
Yashita Arora
Content Writer @ Earth Root Foundation, New Delhi
(Published on: 24 May, 2022 @08 PM)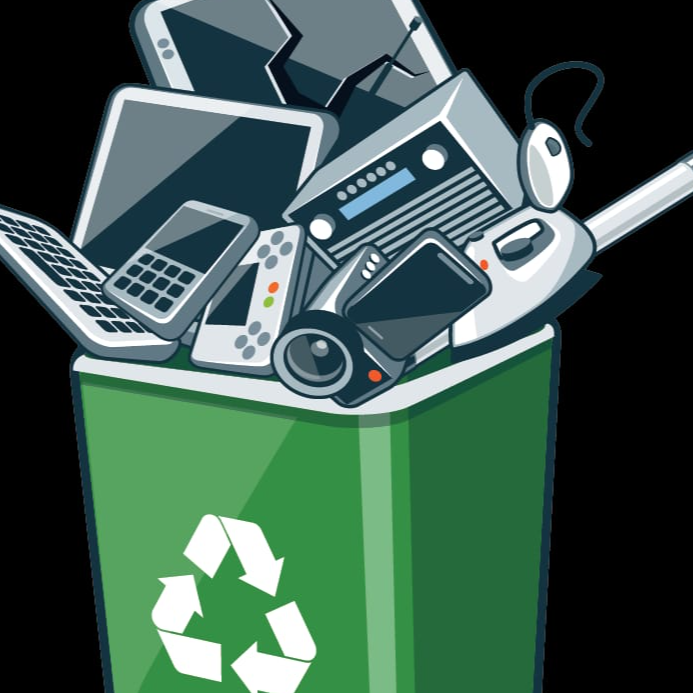 Technology has advanced so quickly in recent decades that it's difficult to picture a world without smartphones, GPS maps, laptops, and other digital equipment. With the advancement of technology, our environment is facing severe repercussions in the form of E-waste that is generated in volumes in the form of used electronics being wasted. It could comprise computers, laptops, TVs, DVD players, mobile phones, etc., which have been disposed of by their original users. This amount of "e-waste," or electronic garbage, is now becoming a significant issue. An issue that needs to be pondered upon!!

E-waste contains many hazardous constituents that may negatively impact the environment and affect human health if not properly managed. On the other hand, E-waste also contains valuable materials that have an economic value when recycled. Unfortunately, the majority of e-waste is recycled in the unregulated informal sector and results in a significant risk of toxic exposures.
E-waste disposal today is becoming a global public health and environmental concern because of how it is generated and disposed of in different places. E-waste generated at the household level in most countries is managed in three ways: (i) by dumping it to waste bins, (ii) through the formal collection by a government recognized bodies, and (iii) through collection outside the formal system by individual waste dealers and companies.
According to Global e-waste monitor 2020, India is the world's third-biggest contributor of e-waste, after China and the USA. As much as 90% of e-waste in the country is dismantled and recycled in unorganized hubs like Seelampur in Delhi and Andheri in Mumbai. All the while, the amount of e-waste generated is growing by about two million tonnes every year. Less than 20% is collected and recycled.
The lack of safety gear and proper guidelines to manage e-waste significantly raises the risk of health hazards. Yet, thousands of men, women, and children are employed and engaged in unorganized e-waste dumping and recycling sites where they hunt for precious metals amid piles of electronic waste.
Delhi alone generates over 200,000 tonnes of e-waste each year. This is further contributing to increasing pollution levels in the capital. Working on that, the Delhi government has decided to build India's first electronic waste eco-park in the national capital, including dismantling, segregating, refurbishing, storage, testing, plastic recycling, and precious metal extraction facilities. This would be under total scrutiny and scientific technology so that no one is harmed.
IIT Madras is also developing an innovative model to tackle e-waste by linking stakeholders in the formal and informal economy.
Concludingly, I would say that we all know the terms related to climate and pollution. But we need to be more aware of the types of it and its effect on our health and the environment. E-waste poses a massive threat to life. There is, therefore, a need for electronics consumers to become conscious users of their gadgets, and for the government to take a more proactive role in ensuring that e-waste is dismantled and recycled under proper international guidelines and that those dealing with e-waste are supplied with adequate safety gear.